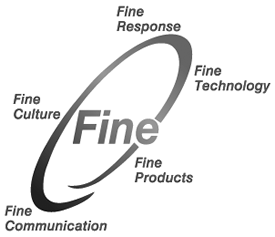 Fine Response
Yasunaga to sense contemporary issues and response quickly to needs.
Fine Technology
Yasunaga to develop fine and unique technologies stepping always ahead.
Fine Products
Yasunaga to supply quality products appreciated by people and industries.
Fine Communication
Yasunaga aiming to be a company with an active and familiar atmosphere.
Fine Culture
Yasunaga to contribute to enriching the culture of society as an enterprise and individuals.